Influenza and Pediatric Flu Shots in Colorado
Pediatric flu shots are a safe and effective way to protect your child from the flu. The Centers for Disease Control and Prevention (CDC) recommends that all children aged six months or older receive the flu vaccine every year. The best time to get the flu vaccine is before the start of the flu season, which typically begins in October.
Parker Pediatrics Flu Clinic Information
We will be continuing how our flu clinics run this year for pediatric flu shots in order to remain as "contactless" as possible:
Face masks are required for all parents and patients over two years of age.
We will not be processing any paperwork or payments in the office.
All forms for patients and parents must be downloaded using links below, completed, and brought with you to your appointment.
Clinics will be by appointment only.
Walks-ins cannot be accommodated this year.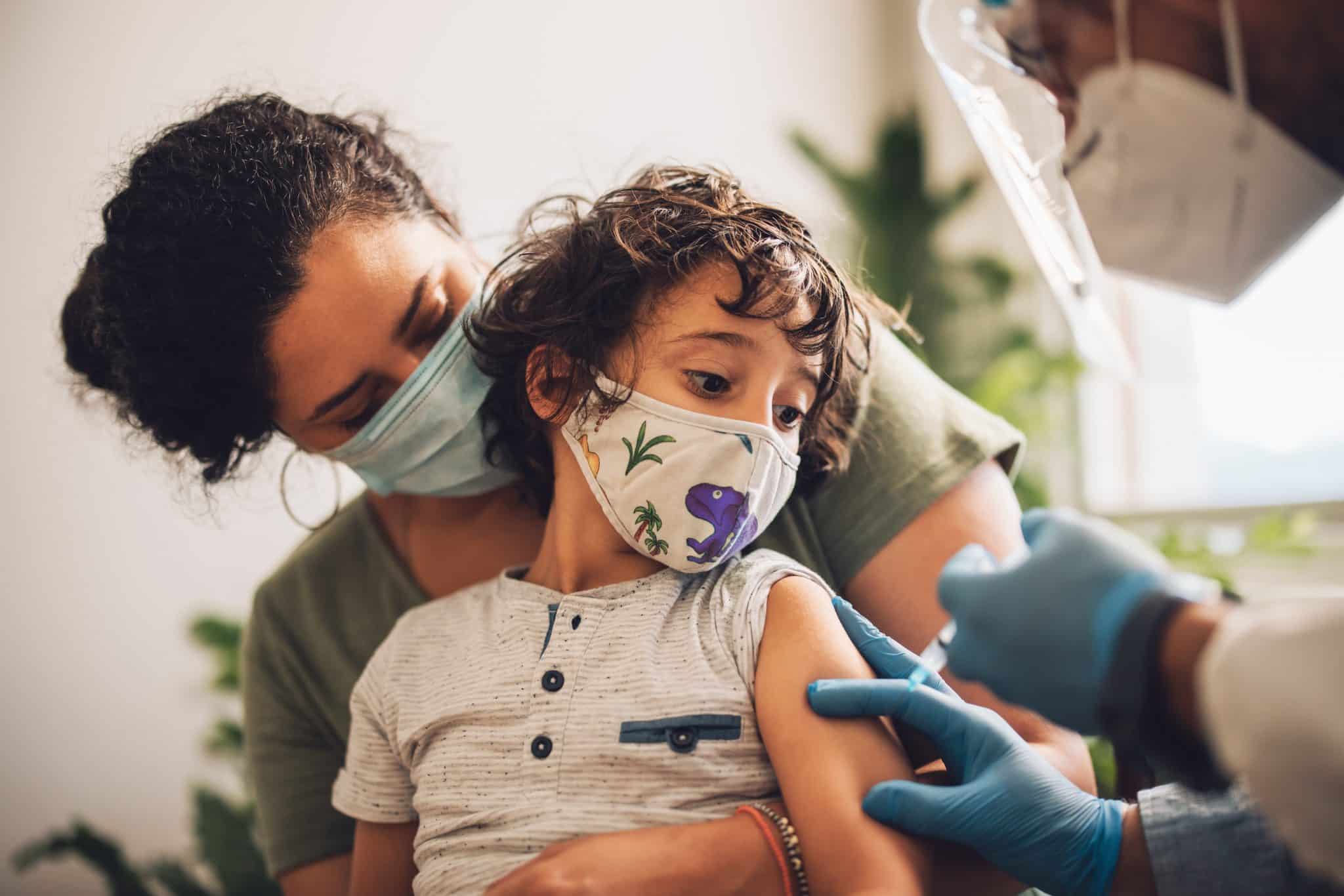 Pediatric Flu Vaccine Information and Forms
Vaccine Information Sheets (VIS) for Information Purposes Only
Fillable Consent Forms to Print
Patient Flu Consent 2022-2023 – One form to be completed for each child who will be coming to the flu clinic.  Please complete all required fields.
Adult Flu Consent 2022-2023 – One form to be completed for each parent/adult who will be coming to flu clinic.  Please complete all required fields.
Parents will be required to provide credit card payment information at the time of scheduling since these are not billed to insurance.  The credit card will not be charged until the time of the appointment.
| Day | Date | Time | Status |
| --- | --- | --- | --- |
| Wednesday | 09/14/2022 | 6:00 to 8:00 PM | OPEN |
| Wednesday | 09/28/2022 | 6:00 to 8:00 PM | OPEN |
| Wednesday | 10/12/2022 | 6:00 to 8:00 PM | OPEN |
| Wednesday | 10/26/2022 | 6:00 to 8:00 PM | OPEN |
| Wednesday | 11/09/2022 | 6:00 to 8:00 PM | OPEN |
| | December – TBD | | |
| | | | |
| | | | |
| | | | |
All flu clinics are by appointment only.  Walks-ins cannot be accommodated.
We will not perform any other services during these clinics.  These are only for the administration of vaccines.
Since some children need two vaccines, please schedule accordingly and take into consideration any pre-scheduled office visits.
Despite large numbers, our clinics run smoothly with minimal waiting. In order to ensure social distancing, please come at your appointed times.
In order to maintain safety during the COVID-19 pandemic:

We will be requiring masks.
We will be having fewer patients per clinic in order to maintain social distancing.
We will ask parents to complete and print permission forms ahead of time and bring them to your appointment.
What are Flu Symptoms in Children?
Influenza is a viral illness that causes a significant fever, chills, cough, and muscle aches. It can last as long as a week. More serious complications are possible. It appears every winter, some years worse than others.
If your child has the flu, you may notice one or more of the following symptoms:
Fever
Coughing
Sneezing
Runny nose
Body aches and pains
Headache
Fatigue (tiredness)
Vomiting and/or diarrhea
---
Influenza Information 2022-2023 – Effective 08/08/2022
Please read the following information carefully and save for future reference.
The flu vaccine can prevent influenza, or at least lessen its severity. It contains strains of influenza which are most likely to occur this winter. It does not prevent against all types of flu or other illnesses that resemble flu.
This year we will only be offering the injectable vaccine.
It is recommended that all persons over 6 months of age should receive a flu vaccine. Those under age 9, who have not received at least two flu vaccines in the past, will need two vaccines scheduled four weeks apart. Everyone else just needs one.
There are two ways your child can receive a vaccine:
It can be given during a regularly scheduled office visit, but not as a "vaccine only" visit. If siblings are present, we will also give them theirs, as long as you inform us ahead of time.
It can be given at one of our flu clinics. Appointments in advance are required.
As in previous years, parents may receive a flu vaccine at the time of their child/children's scheduled health supervision exam and/or acute appointments.  Our front office staff will inquire about this at your check-in.
Parents may also receive a flu vaccine at our clinics; however, these must be scheduled in advance.  Credit card information will be required at the time of scheduling and will be processed at the time of service.  The cost for parent vaccines is $35.
For our patients, we submit charges to their insurance and only bill for any copay or coinsurance that may be required.