Update:  Wednesday | 05/24/23
DR QUAIFE TO RETIRE THIS YEAR
Dr Jann Quaife, who has been with Parker Pediatrics since 1995, announced that she will retire in October of this year.  Parker Pediatrics will feel the loss of a wonderful pediatrician, but we are excited for her next chapter that will allow her to spend time with family, gardening, and scuba diving.
---
GRADUATION CONGRATULATIONS
Our most heartfelt congratulations to all our high school graduates of 2023.  We wish you all much success as you go out into the world and start charting your own paths.
---
SCHOLARSHIP CONTEST WINNER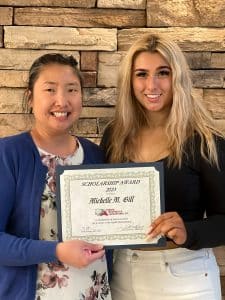 Our scholarship applicants once again did not fail to impress and make the decision challenging.  However, the winner of this year's scholarship award is Michelle Gill, a graduating senior from Ponderosa High School.  She will be attending the University of Alabama and pursuing a degree in anesthesiology.  We wish her much success in her college career.
---
EMPLOYMENT OPPORTUNITIES
We are still accepting employment applications for both our front (reception and scheduling) and back (medical assistant personnel) office staff.  If interested, please send resumes or completed employment applications (available on our website) to fax@parkerpediatrics.com.
---
SUMMER HEALTH SUPERVISION EXAMS
Summer is upon us.  For anyone needing to get annual physical exams completed during the summer months, our schedule is open through September. Many camps, schools, after school programs and activities need up-to-date forms. We cannot sign these forms unless your child is up to date on their annual exam. Call today to schedule and get ahead!