Pediatric Behavioral Health Services
Our pediatric psychology program is designed to support the unique needs of children, adolescents, and families who are current patients. We provide comprehensive psychological evaluations for a range of pediatric mental health concerns, including ADHD, anxiety, depression, and learning difficulties. We also offer a variety of therapeutic services to help children and families build skills and manage challenging behaviors. Our team is committed to providing high-quality, short-term, and compassionate care to every family we serve.
Mental Health Crisis Help
9-8-8 has been designated as the new three-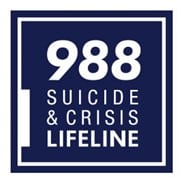 digit dialing code that will route callers to the National Suicide Prevention Lifeline (now known as the 988 Suicide & Crisis Lifeline), and is now active across the United States.
Colorado Crisis Services –  Colorado Crisis Services is the statewide behavioral health crisis response system offering mental health, substance use or emotional crisis help, information and referrals.
ADDITIONAL RESOURCES:
Colorado House Bill 21-1258 established this temporary behavioral health services program (I Matter) to provide access to mental health and substance use disorder services for youth, including addressing needs that may have resulted from the COVID-19 pandemic. The program is open to youth 18 years of age or younger or 21 years of age or younger if receiving special education services. In May 2023, the Colorado State Legislature renewed the program through at least June 30, 2024.
I Matter is managed by the Colorado Behavioral Health Administration. I Matter provides up to six free therapy sessions for youth in Colorado and reimburses participating licensed therapists.
I Matter also has a statewide public awareness and outreach campaign that includes digital ads on platforms such as TikTok and Snapchat, and on-the-ground outreach to schools and youth organizations. Both the awareness campaign and the IMatterColorado.org website were informed by youth feedback.
How Often Are Integrated Behavioral Health Appointments?
As a primary care pediatric practice, our goal is to work on improving difficulties within 20 bi-weekly sessions. We then work with the family to transition to check-in sessions four to six times a year, as needed.  Our psychologists, counselors, and medical providers regularly collaborate to provide our patients with the most comprehensive care possible.
Mental Health Assessments for Children
At Parker Pediatrics, we offer mental health assessments for children. Our mental health professionals have experience working with children and can provide an accurate diagnosis. If your child is diagnosed with a mental health disorder, we can create a treatment plan to help them manage their symptoms and live happily.
ADHD Testing for Children
Attention-deficit/hyperactivity disorder (ADHD) is a mental health disorder that can cause problems with focus, hyperactivity, and impulsivity. If you suspect your child has ADHD, our team can provide a psychological assessment. We will ask questions about your child's behavior and how they interact with others. We may also administer a series of tests to help us better understand your child's symptoms. After the assessment, we will work with you to create a treatment plan for your child.
Anxiety Screening for Children
Anxiety is a normal part of childhood. However, some children experience anxiety to a degree that it interferes with their daily lives. If you are concerned that your child's anxiety is impacting their ability to function, we offer anxiety screenings. During the screening, our mental health professionals will ask questions about your child's symptoms and how they have been affecting your child. We will also observe your child's behavior. Based on the screening, we will make recommendations about the next steps, which may include a more comprehensive evaluation or therapy.
Depression Screening for Children
Depression is a mental illness that can make children sad, hopeless, and lose interest in things they used to enjoy. If you have concerns that your child may be depressed, we provide depression screenings. Our mental health experts will ask questions about your child's symptoms and how they're affecting your life during the screening. We'll also watch how your kid behaves. After the exam, we will give recommendations on the next steps, including a more extensive examination or therapy.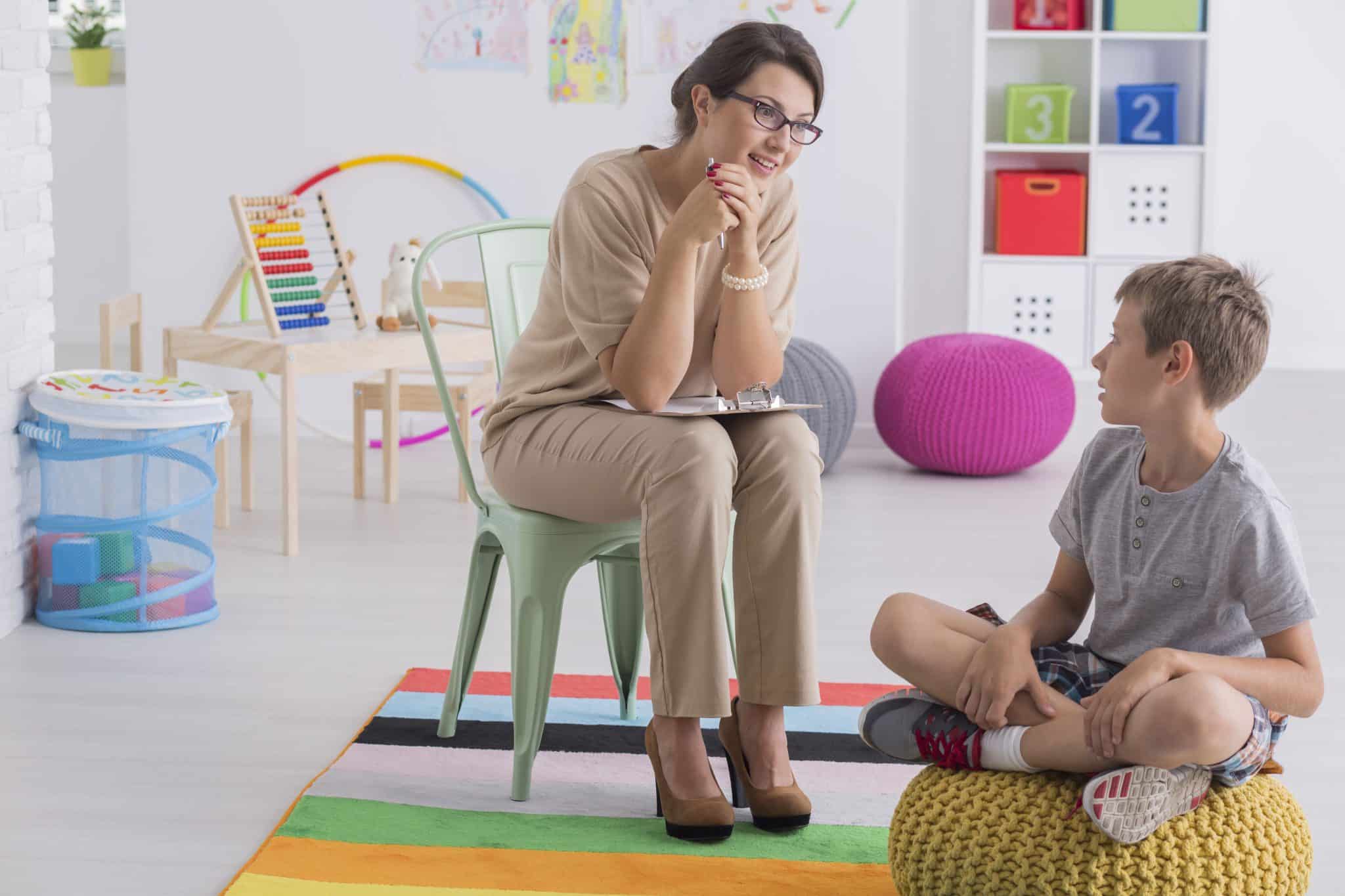 Pediatric Therapy Services in Douglas County
In addition to mental health assessments and screenings, we offer a variety of therapeutic services to help kids and families build skills and manage challenging behaviors.  Our therapists work with children, adolescents, and families to address a variety of concerns, including anxiety, depression, and behavioral problems.
Pediatric Behavioral Health FAQ
How Can Mental Health Affect Child Development?
Mental health disorders can impact every area of a child's life. They may have difficulty in school, making friends, or behaving differently than other children their age. If left untreated, mental health disorders can lead to problems in adulthood. That's why it's important to seek help during adolescence if you think your child is struggling. Our team can provide the support your family needs to help your child thrive.
The Sleep Foundation says that certain mental health conditions, such as anxiety disorders, ADHD, and autism spectrum disorder, are closely associated with sleep disorders. Mental health and behavioral issues can interfere with a child's daily life by causing them to miss school, exhibit out-of-control behavior or mood swings, and withdraw from social interactions.
When to See a Pediatric Behavioral Health Specialist
As a parent, it can be difficult to tell if your child is displaying symptoms of a mental health disorder. Many children go through rough patches or periods of adjustment, and it can be hard to know if their behaviors are just part of growing up or cause for concern. If you're concerned about your child's mental health, it's important to seek professional help.
How Parker Pediatrics Can Help
The pediatricians at Parker Pediatrics can help detect, diagnose, and address many integrated behavioral and mental health issues affecting children today. Pediatricians are in a unique position to observe a child's development over the years, and have the training and expertise to detect signs of behavioral and mental health issues in children and adolescents. Our pediatricians and team of pediatric professionals work to serve our patients in all areas of their healthcare, including children's behavioral health services.