Pediatric COVID-19 Vaccine
Getting your child the pediatric COVID vaccine may be one of the most important steps you can take to keep your child safe from contracting coronavirus.
Most young children and all teenagers can now receive the COVID-19 vaccine. In fact, the Centers for Disease Control and Prevention (CDC) recommends everyone ages 6 months and older get this important vaccine to protect themselves and others from COVID-19 and its complications.
You do not have to pay for this vaccine – the U.S. government provides the COVID vaccine free of charge to everyone living in the nation, regardless of their immigration status or insurance coverage.
COVID-19 Vaccine Administration Form
This form must be completed for all vaccine appointments and brought to appointment.
Information is required to be completed on pages 1 and 2.

Please use full legal names – NOT nicknames.

Be sure to print the completed form and bring to your vaccine appointment.


Please DO NOT sign the form until the day of your appointment. This must be done in front of a witness.

Reminder to bring your vaccine card to appointments for Dose #2 and/or Dose #3.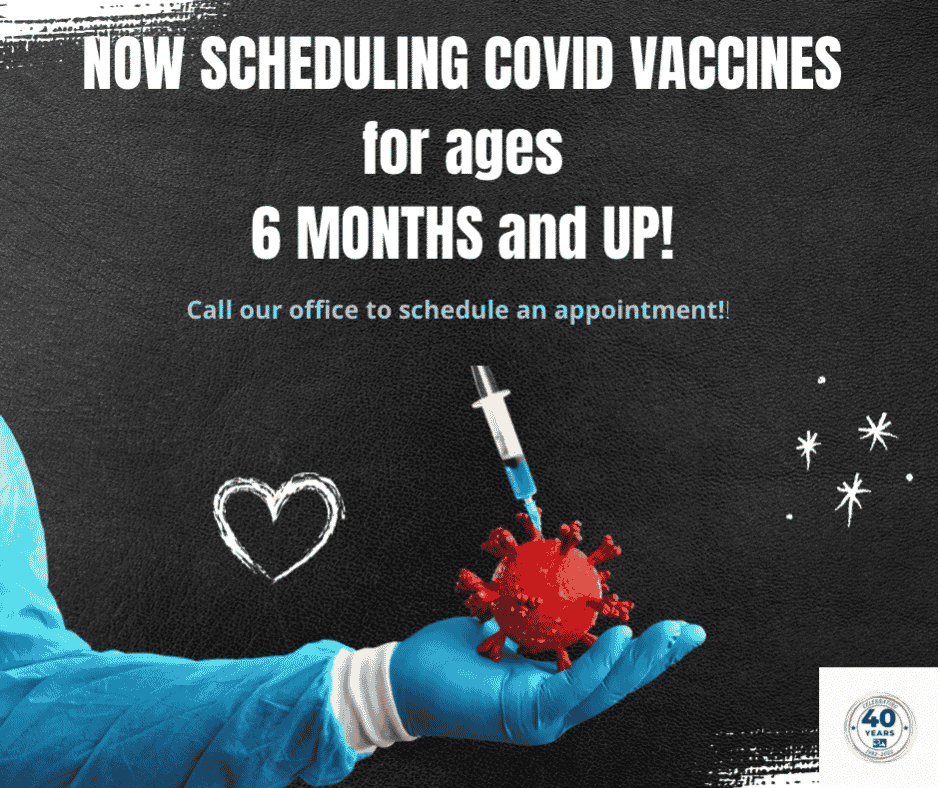 Thank you in advance for your assistance in providing accurate and complete information in order to help us ensure that the information we are required to submit to the State of Colorado will be complete and correct for all individuals receiving vaccines.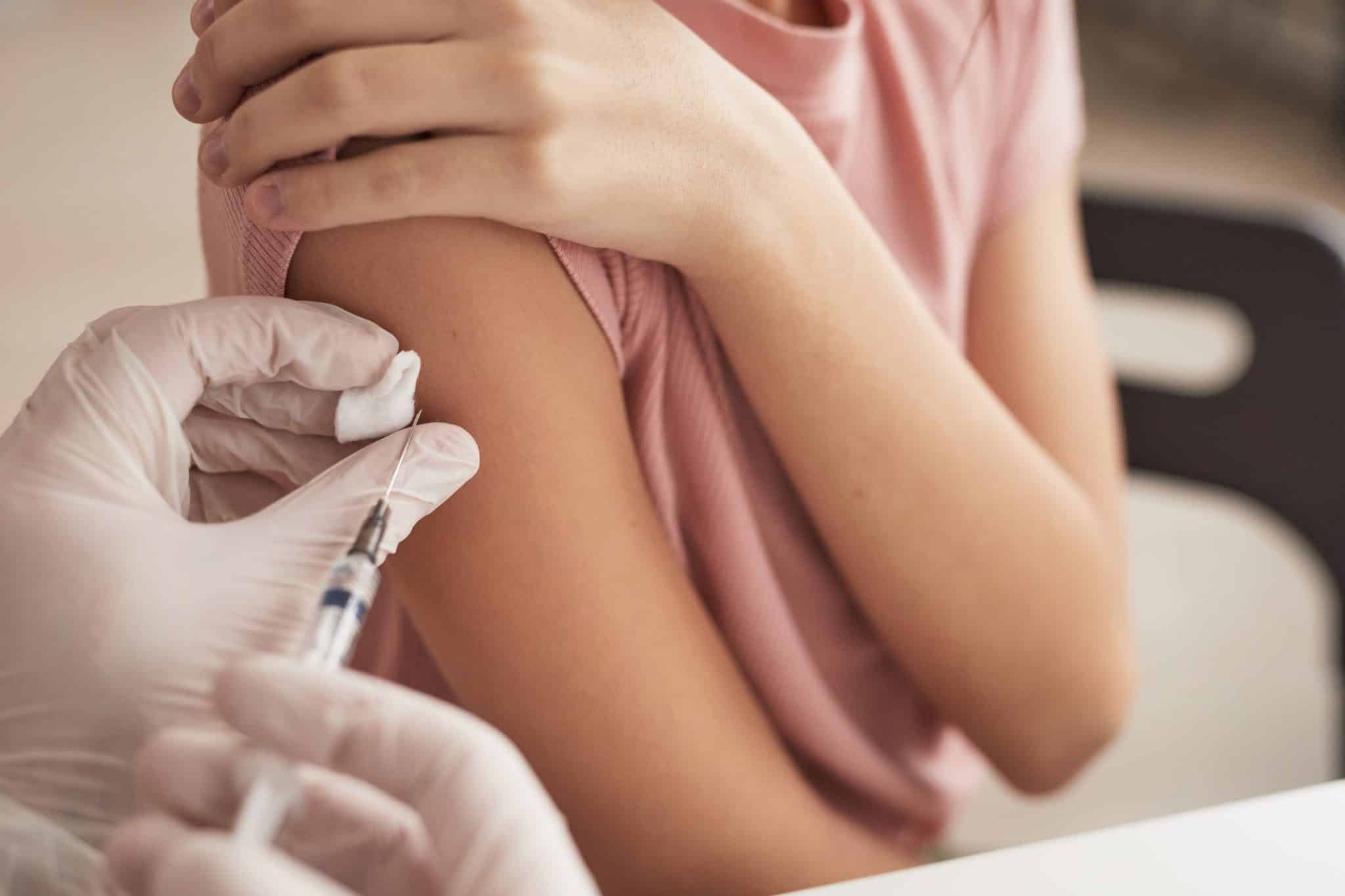 Parker Pediatrics is pleased to be a provider of the COVID-19 Vaccine to our patients and families who are currently eligible to receive the vaccine.  Approval has now been granted for  administering the CDC recommended Pfizer BioNTech coronavirus vaccine to children ages 6 months to 4 years, in addition to the age groups previously approved.  Call the office to check availability and schedule into one of the upcoming clinics.
Pediatric COVID-19 Vaccine Information
Ages 6 Months to 4 Years:  Pfizer Omicron Bivalent 3-Dose Initial Vaccine.
Ages 5 to 11:  Pfizer Omicron Bivalent 2-Dose Initial and Booster Vaccine (Total of 3 doses).
Ages 12 and Up:  Pfizer Omicron Bivalent 2-Dose Initial and Booster Vaccine (Total of 3 doses).
An additional booster dose has been approved for patients age 50 and older, and those 12 and older who are moderately or severely immunocompromised.
First Dose:  Must be at least 6 months to 4 years of age on date of vaccine.
Second Dose:  21 days (3 weeks) after first dose.
Third Dose:  8 weeks after second dose.
For all doses after the initial, please bring your vaccine card to the appointment.
Second Dose:  21 days to 6 weeks following the initial dose.
The third booster dose (Omicron Bivalent) needs to be two months after the second dose, or three months from any positive COVID diagnosis.
For all doses following the initial vaccine, please bring your vaccine card to each appointment.
Children are as likely as adults to become infected with the virus that causes COVID-19, and like adults, children and teens who have had COVID-19 can also get very sick and develop serious complications from the disease. This is especially true for children with underlying health conditions, such as cancer or diabetes. Multisystem inflammatory syndrome (MIS-C) is a condition in which different parts of a child's body become inflamed. MIS-C can cause inflammation of a child's heart, lungs, brain, kidneys, eyes, skin, or gastrointestinal organs. Doctors have reported more than 2,300 cases of MIS-C in children ages 5 to 11 years old since the beginning of the pandemic.
There are approximately 28 million children between the ages of 5 and 11 living in the United States; unfortunately, there have been about 2 million cases of COVID-19 in this age group since the pandemic began in early 2020. As of mid-October 2021, there have been more than 8,300 hospitalizations of children in this age group for COVID. Nearly 100 children ages 5 to 11 have died from the disease, making COVID-19 one of the top ten causes of death in this age group.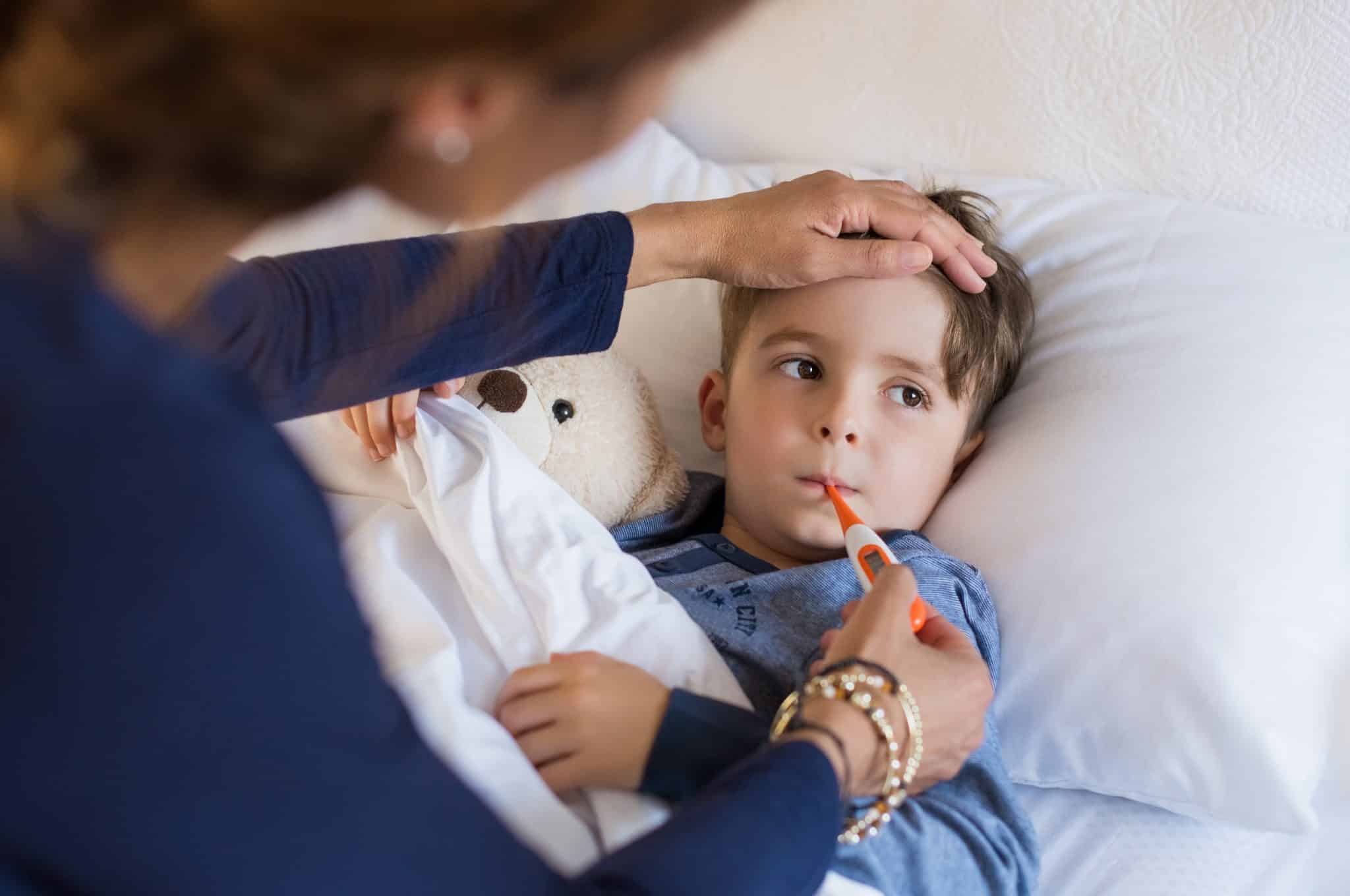 COVID-19 Vaccine Dosage for Children and Teens
Currently, only the Pfizer-BioNTech COVID-19 vaccine is approved for use in children and teenagers. Unlike many other medications, the dosage of the COVID-19 vaccine dosage does not change according to a child's weight, but instead varies by their age on the day they receive vaccination. Children who are 5 to 11 years old receive an age-appropriate dose of the Pfizer-BioNTech COVID-19 vaccine, for example, while adolescents ages 12 years and older receive the same dose of that vaccine as do adults. A child will need a second shot of this vaccine three weeks after they received their first dose.
Kids can also spread the virus to others, both at home and at school. Vaccinating your children can help protect other members of your family or classmates.
Perhaps the best part is that vaccinated children and teens can resume the normal activities they enjoyed prior to the pandemic. This means your child can safely go to school, participate in sports, playdates, and many other group activities.
Possible Side Effects of COVID-19 Vaccine in Child or Teen
Side effects are possible with all medications, including the pediatric COVID vaccine; severe reactions are rare. The side effects associated with this vaccination are normal signs that the body is building protection against the virus; side effects usually go away in a few days. Side effects of COVID-19 vaccination typically include soreness, redness and swelling in the area of the arm where the child got vaccinated. Other side effects may include:
Tiredness
Muscle pain
Headache
Nausea
Chills
Fever
Inflammation of the heart muscle, known as myocarditis, and pericarditis that involves inflammation of the outer lining of the heart, have been reported in children ages 12 to 17 years who have received the COVID-19 vaccination. These reactions are rare.
How Parker Pediatrics Can Help
For more information on the pediatric COVID-19 vaccine, consult with your child's doctor. Tell your pediatrician about any medication allergies your child may have.
In addition to the COVID-19 vaccination, Parker Pediatrics provides another way to keep your child healthy during this time with well-child appointments. Read more on Well-Child visits during COVID-19 here.