Pediatric Sick Visits in Colorado
At Parker Pediatrics, we believe in delivering top-notch pediatric care to our young patients. Our board-certified pediatricians are highly skilled in diagnosing and treating a wide range of illnesses and medical conditions affecting infants, children, and adolescents. With their expertise and compassionate approach, they create a comforting environment for your child during every sick visit.
What is a Sick Visit?
A sick visit is a type of appointment that allows us to assess and treat your child's acute health issues. This type of visit typically involves a physical exam, as well as lab tests or imaging if needed. We may also provide prescriptions for medications, such as antibiotics, antivirals, or other treatments that can help relieve symptoms and promote faster recovery.
What Illnesses Does a Pediatrician Treat?
Our pediatric sick visits are designed to address various acute and non-emergency medical concerns that your child may encounter. Whether it's a common cold, fever, earache, sore throat, respiratory infection, or gastrointestinal issues, our team is well-equipped to handle it all. We also offer specialized care for conditions like asthma, allergies, skin rashes, and minor injuries. During the visit, our pediatricians conduct a thorough examination, provide an accurate diagnosis, and create a personalized treatment plan tailored to your child's needs.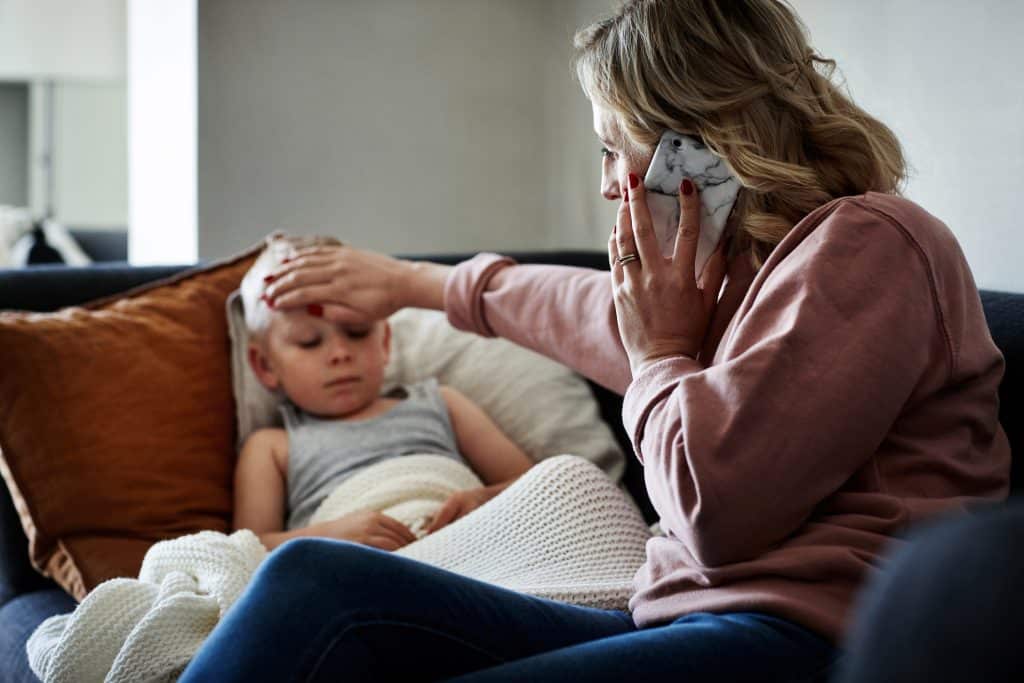 When to Take a Sick Child to the Doctor
While some minor illnesses can be managed at home, certain symptoms and conditions warrant a visit to a pediatrician. If your child is experiencing any of the following symptoms, it is advisable to seek medical attention.
High fever that doesn't improve with over-the-counter fever reducers

Persistent vomiting or diarrhea

Difficulty breathing

Severe pain

A rash accompanied by fever

Signs of dehydration
Additionally, if your child's symptoms worsen or don't improve after a few days, it's important to consult a doctor. Trusting your instincts as a parent is essential, and if you have concerns about your child's health, it's always better to be on the side of caution and seek professional medical advice.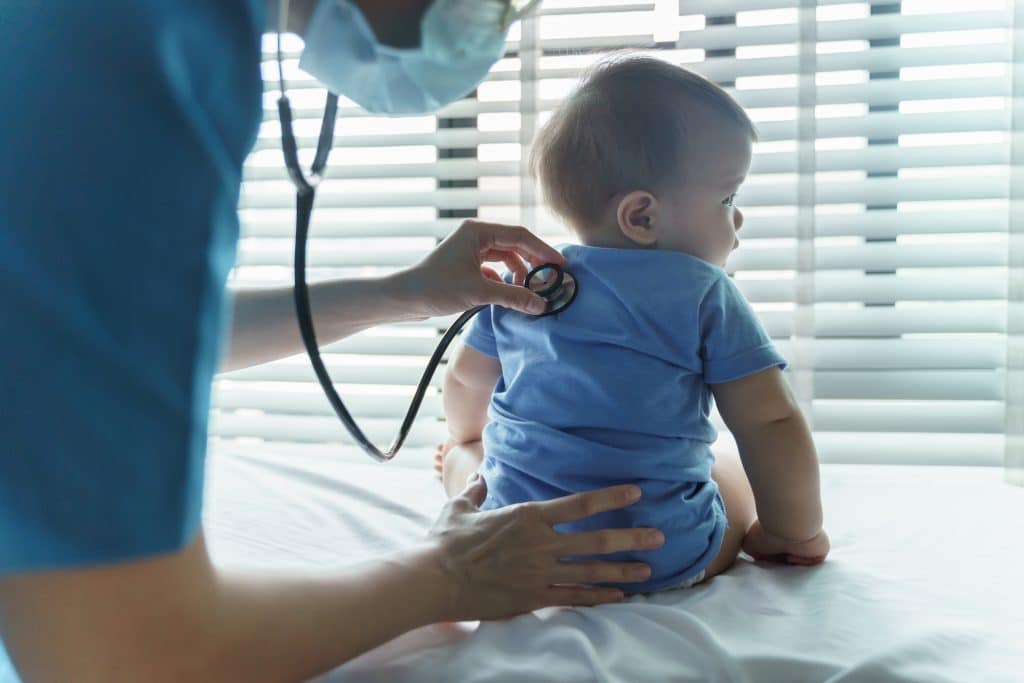 How to Prepare for a Pediatric Sick Visit
When preparing for a pediatric sick visit at Parker Pediatrics, there are a few key steps to ensure a smooth and productive appointment. First, gather all relevant medical information, including your child's symptoms, their duration, and any changes you have observed. It's helpful to note down specific concerns or questions you have regarding your child's condition. Additionally, bring your child's health insurance information, identification documents, and any required forms or paperwork requested by the clinic. 
Please bring a list of your child's current medications, including over-the-counter remedies and supplements. To help your child feel more at ease during the visit, consider bringing their favorite comfort item. Dress them in comfortable clothing that allows for easy examination. Lastly, take a moment to write down any questions or concerns you may have to ensure that everything is addressed during the appointment.
Pediatric Sick Visits in Parker, Colorado
At Parker Pediatrics, we understand the worries parents face when their child is feeling ill. Our compassionate team of pediatricians is here to provide expert care and support during every step of your child's recovery. We strive to create a safe and nurturing environment for your little one so they can receive the highest quality medical care possible. Schedule an appointment today to get your child the care and treatment they deserve. We look forward to seeing you soon.