Pediatric Well-Child Visits in Colorado
Well-child visits are an important part of your child's healthcare, providing the opportunity for families to have all their questions answered by their doctor and to ensure that your child is growing and developing as expected. Our team will work with you to ensure that your child receives the care they need from early infancy to adolescence.
What is a Well-Child Checkup?
A well-child checkup is an important preventive healthcare visit for children of all ages. This visit provides an opportunity for parents and healthcare providers to discuss the child's growth, development, and overall health.
What is Included in a Well-Child Visit?
During a well-child checkup, the provider will review your child's current health status and any potential risks. This includes discussing their growth patterns, nutrition, activity level, sleep habits, behavior, and emotional development. The provider may also perform a physical exam that can include checking vital signs such as blood pressure and pulse rate. Depending on the child's age and medical history, other assessments or tests may be recommended.
The provider will also review your child's immunization records and may recommend additional vaccinations if needed. Vaccines help protect children from serious, potentially life-threatening illnesses such as measles, mumps, rubella, polio, and diphtheria.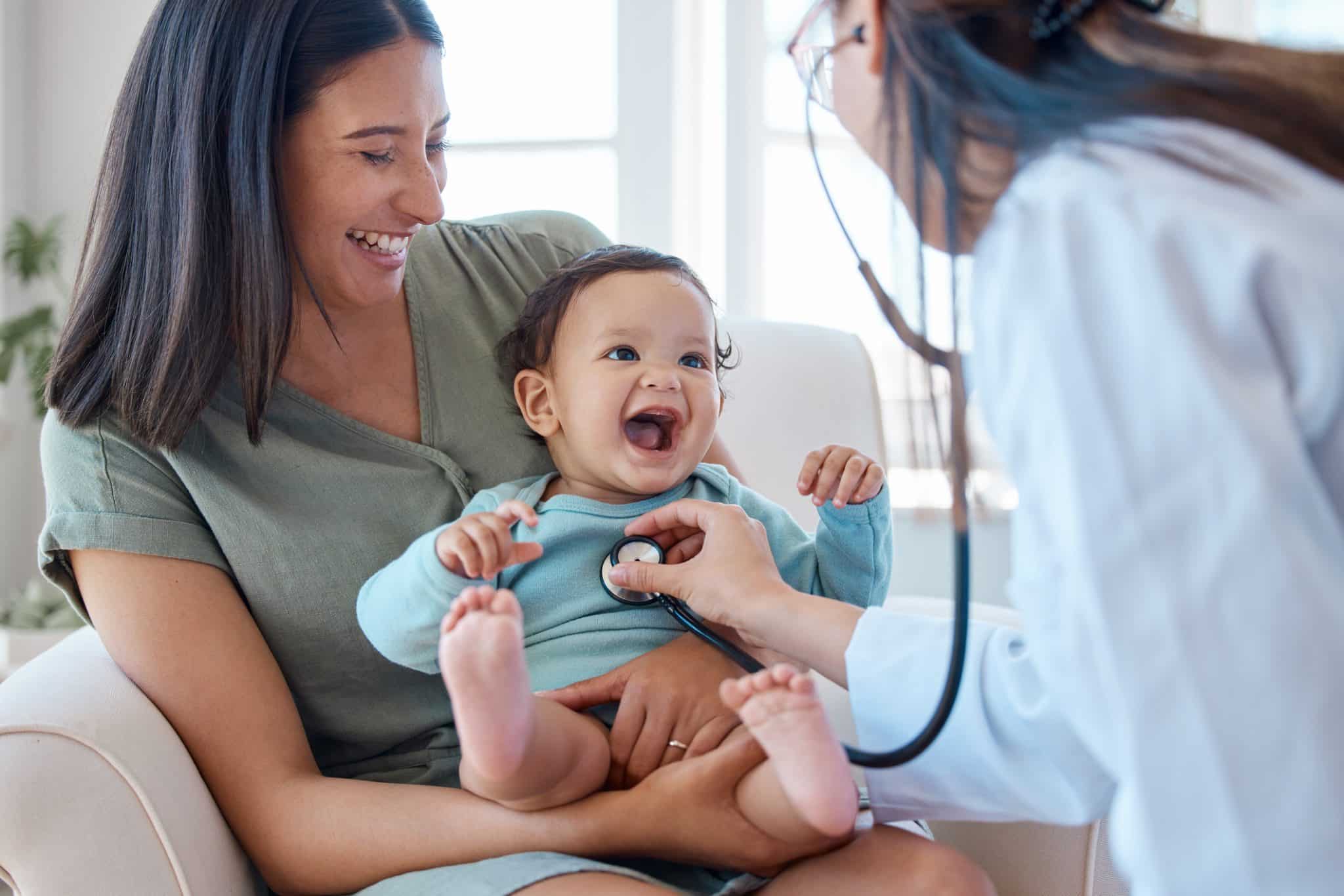 Why are Well-Child Visits Important?
Well-child visits are important for parents, children, and the entire healthcare system. They provide an opportunity to identify potential health risks early on, as well as to address any concerns that families may have about their child's development and growth. By taking a proactive approach to preventive care, well-child visits can improve the overall health and well-being of children. It is important that parents make sure their children receive regular well-child visits to ensure they are developing properly and remain healthy.
Are Well-Child Visits Required by State Law?
Yes, Colorado law requires that all children receive a comprehensive well-child exam at least once per year for the first eight years of life. The purpose of this law is to ensure that all children receive the preventive care they need to stay healthy and reach their full potential.
Yes, most insurance plans cover some or all of the costs associated with well-child visits. Check with your plan provider to make sure that you are covered. It is also important to check if there is a deductible or co-pay required for each visit.
It is important to feel comfortable and ask any questions that you may have for your pediatrician. Additionally, it is important to create a relationship of trust between your child and their pediatrician. This can be done by spending time talking with the doctor, making sure to follow up on any necessary tests or treatments, and providing honest information about any medical issues your child may have.
Well-child visits provide a valuable opportunity to monitor the overall health and development of your child. By following up regularly, potential issues can be identified early on, allowing for more effective treatments. Additionally, these visits create an ongoing connection between you, your child, and their healthcare provider. This continuity of care can help to ensure that any concerns or questions can be addressed in a timely manner. Finally, these regular checkups help to foster positive relationships between your child and their healthcare provider. This relationship can ultimately benefit them by making it easier for them to seek care when they need it most.
When to Schedule a Well-Child Checkup
Since children grow and develop quickly, it's important to schedule regular well-child checkups throughout their childhood. The American Academy of Pediatrics (AAP) recommends that all children receive well-child checkups at least once per year from birth until age 21. However, some children may need to be seen more often depending on their medical history and other risk factors.
How to Prepare for a Well-Child Visit
It is important to make sure that you have all the necessary documents ready for your appointments, such as patient forms, a copy of your insurance card, and any relevant immunization records. You should also jot down any questions or concerns that you might have about your child's health so that you can discuss them with the doctor during the visit. Additionally, it is helpful to bring along a list of your child's current medications, if applicable.
Well-Child Visits in Colorado at Parker Pediatrics
At Parker Pediatrics, we understand the importance of providing comprehensive and preventive care for your child. Our team of pediatricians is dedicated to providing personalized and individualized care that meets the needs of each patient. We offer well-child visits in Colorado so you can ensure your child is growing up healthy and strong. Contact us today to schedule an appointment.